Indiana's Hard-to-Count Areas
It's a big state! With more than 6.6 million people living in Indiana and nearly 40,000 square miles of land to cover, efforts to promote the census can be helped by knowing where to target messages. That's where the "Hard-to-Count" (HTC) scores come in.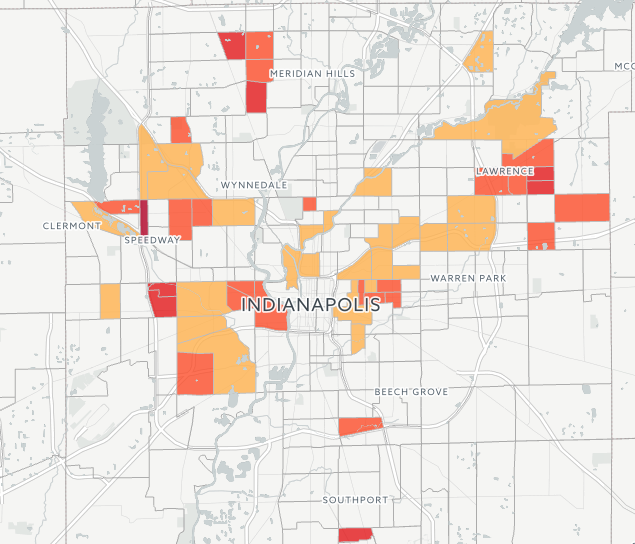 Map of hard-to-count areas
This nationwide interactive map considers a a census tract hard-to-count (HTC) if its self-response rate in the 2010 decennial census was 73% or less.
Planning Database
The Census Bureau makes a planning database available, which compiles a range of housing, demographic, socionomic and census operational data at the block group and tract level, including a new low response score (LRS).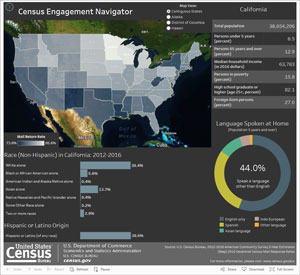 New Tool: The Census Engagement Navigator
This brand new demographic tool for the 2020 Census helps you view communities with high or low return rates for the 2010 Census and current demographic makeup of the same neighborhoods.