Announcements
---
The Census Bureau has released an updated timeline to #2020Census operations due to the COVID-19 delay. It is available here:
April 16, 2020:The 2020 Census is underway and more households across America are responding every day. Online, phone, and mailed self-responses will continue throughout the data collection process. In light of the COVID-19 outbreak, the U.S. Census Bureau is adjusting 2020 Census operations.
---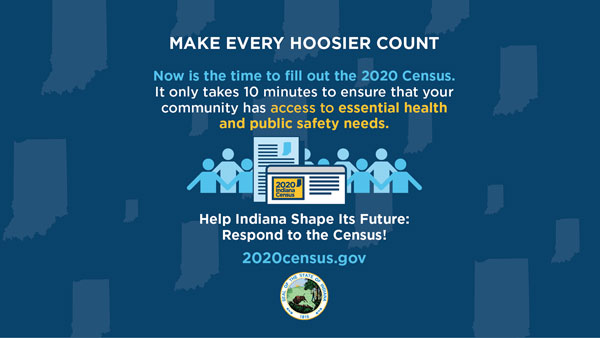 ---
Census Bureau Update on 2020 Census Field Operations
MAR 28, 2020: Based on continuing assessments of guidance from federal, state and local health authorities, the U.S. Census Bureau is suspending 2020 Census field operations for two additional weeks to April 15. The Census Bureau is taking this step to help protect the health and safety of the American public, Census Bureau employees, and everyone who will go through the hiring process for temporary census taker positions.
---
2020 Census Operational Adjustments Due to Covid-19
MAR 20, 2020: As a follow up from a 2020 Census news briefing held on Friday, March 20, please see the following links to an abbreviated and full-text document which highlights 2020 Census operational adjustments due to COVID-19.
Additionally, since many college students have returned home, please see the following video, "2020 Census: What College Students Need to Know to be Counted in the Right Place," with key information for parents, families, students and administrators. We hope you will share this widely.
For a complete list of resources from the news briefing, visit the online press kit.
---
Census Bureau Modifying Operations in Light of COVID-19
MAR 17, 2020: The U.S. Census Bureau continues to carefully monitor the coronavirus (COVID-19) situation and follow the guidance of federal, state and local health authorities. For the latest operational updates, see the statement on modifying 2020 Census operations.
---
College students should be counted at college address even if campus is temporarily closed.
MAR 13, 2020: College students (and parents): Students should still use their college address when responding to Census 2020 even if the campus is closed due to COVID-19 .
---
2020 Census Invitations Arrive March 12-20
MAR. 6, 2020: Ninety-five percent or about 143 million households in the country will receive an initial invitation to respond to the 2020 Census in their mailboxes between March 12 and 20. The U.S. Census Bureau released informational copies today of the invitations, the enclosed materials, and the subsequent reminders households will receive. These materials can help the public know what to expect and avoid potential scams.
---
---