Announcements
---
Census takers to start follow up with nonresponding households in Southern Indiana the week of July 20
July 8, 2020: The U.S. Census Bureau announced that it will begin following up in select areas with households that have not yet responded to the 2020 Census.
---
The Census Bureau has released an updated timeline to 2020 Census operations due to the COVID-19 delay
April 16, 2020:The 2020 Census is underway and more households across America are responding every day. Online, phone, and mailed self-responses will continue throughout the data collection process. In light of the COVID-19 outbreak, the U.S. Census Bureau is adjusting 2020 Census operations.
---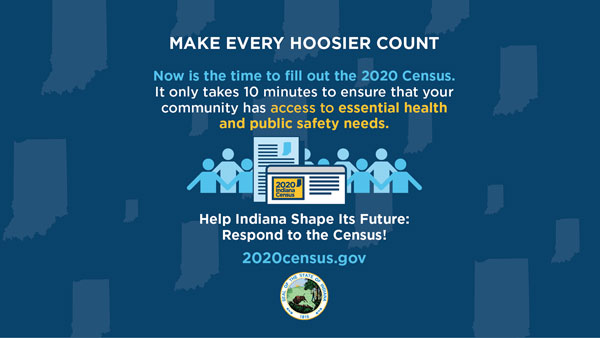 ---
---